Beyond the ordinary: Your seminar hotel in Salzburg
The best location(s) for business meetings and events of all kinds
Extraordinaire events: The 4-star Superior seminar hotel Gut Brandlhof excites with a Europe-wide unique offer, highest competence and decades of experience in conducting events of all kinds and sizes.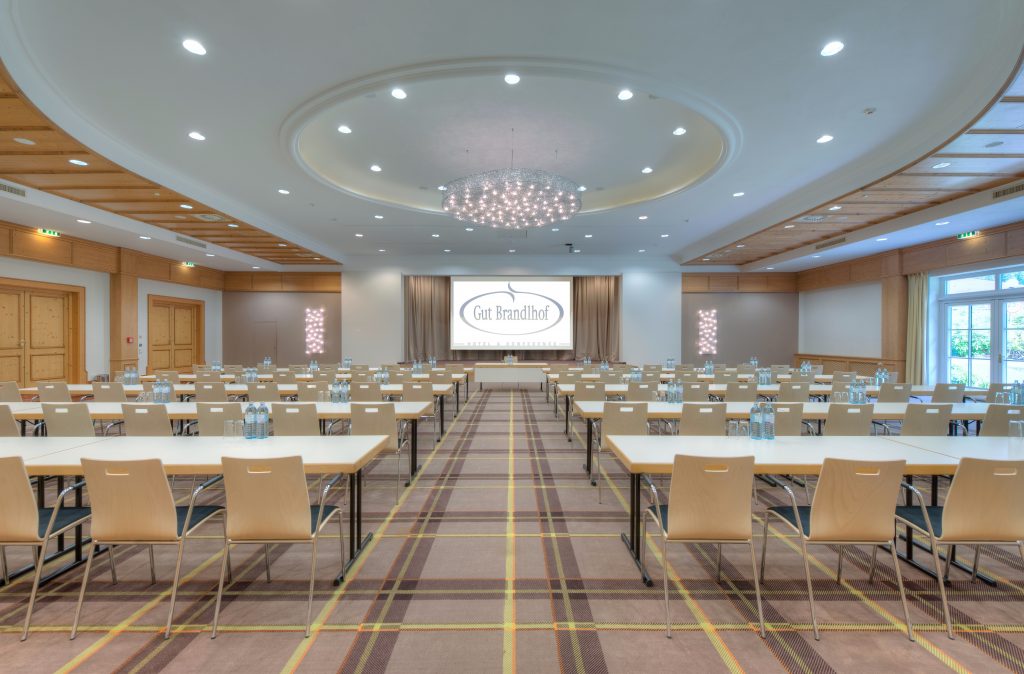 Are you planning a seminar, training, workshop, congress, conference, trade fair or convention and would you like to offer your guests the complete package from the breakfast to the aftershow party? At the seminar hotel Gut Brandlhof, you are just in the right place!

One place for everything: From the seminar with 10 participants to the company jubilee with 700 guests, from the on-site workshop at the vehicle to spectacular product presentations, we offer the perfect conditions for business events of all kinds. Our 23 seminar rooms and 6 event locations are exceptionally well equipped and can be adapted to your event. Present new automobiles in our drive-in rooms, celebrate with excellent sound, organise fashion shows in an exciting atmosphere or hold seminars, training, and presentations in our bright, technically and acoustically optimised seminar rooms.
Everything at one place: Your guests are accommodated in our 200 appealing rooms and suites and will be indulged culinarily by our kitchen team. After an exciting business day, they can relax in our Vivid Spa or exercise in our sports world. Numerous teambuilding and incentive offers raise the team spirit and create unique employer branding and brand experiences: Use our 18-hole championship golf course or the offers of the ÖAMTC driving technique centre, spend joyful nights at our Wilderer Alm cabin or offer extraordinary adventures such as 3D bowhunting.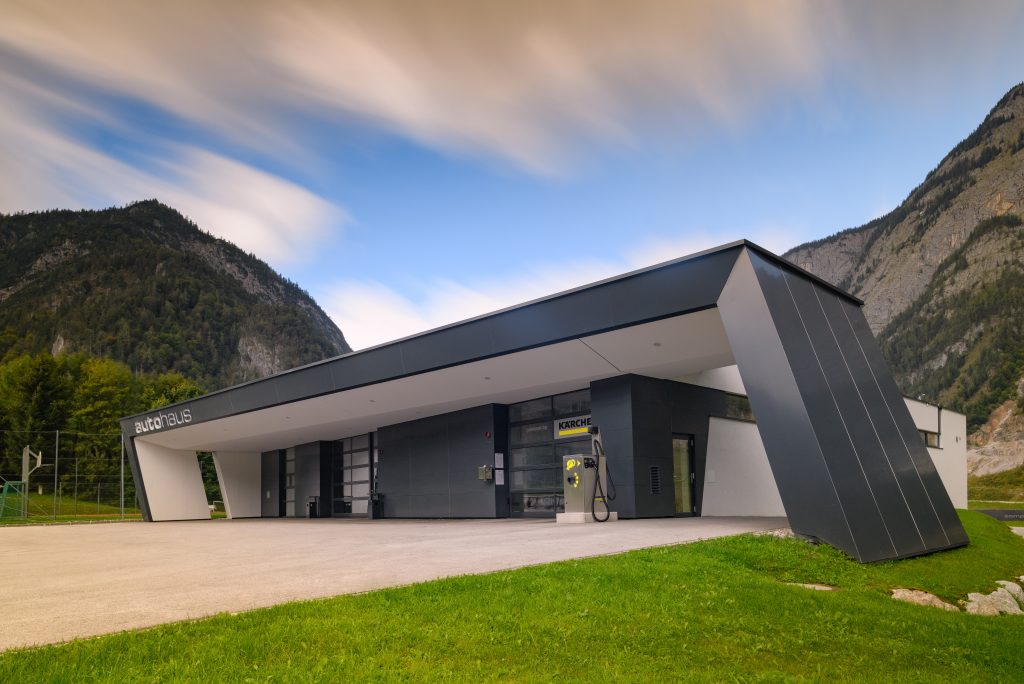 More than you can imagine: The offer of the business and event hotel Gut Brandlhof is unique in the whole of Europe! Profit from our expertise and experience. We will assist you in the perfect planning and execution of your event, and we will offer additional ideas on how to make your event unforgettable for your guests.
Seminar hotel Gut Brandlhof –
Size that inspires
On 450 hectares the seminar hotel Gut Brandlhof offers the most variable offer if golf, seminar and incentive opportunities in the Alps. The size and versatility of our business areas make the hotel the perfect place for large-scale events such as conferences and conventions with up to 700 participants. We also offer representative rooms for product presentations and press conferences, for instance, in our brand-neutral autohaus.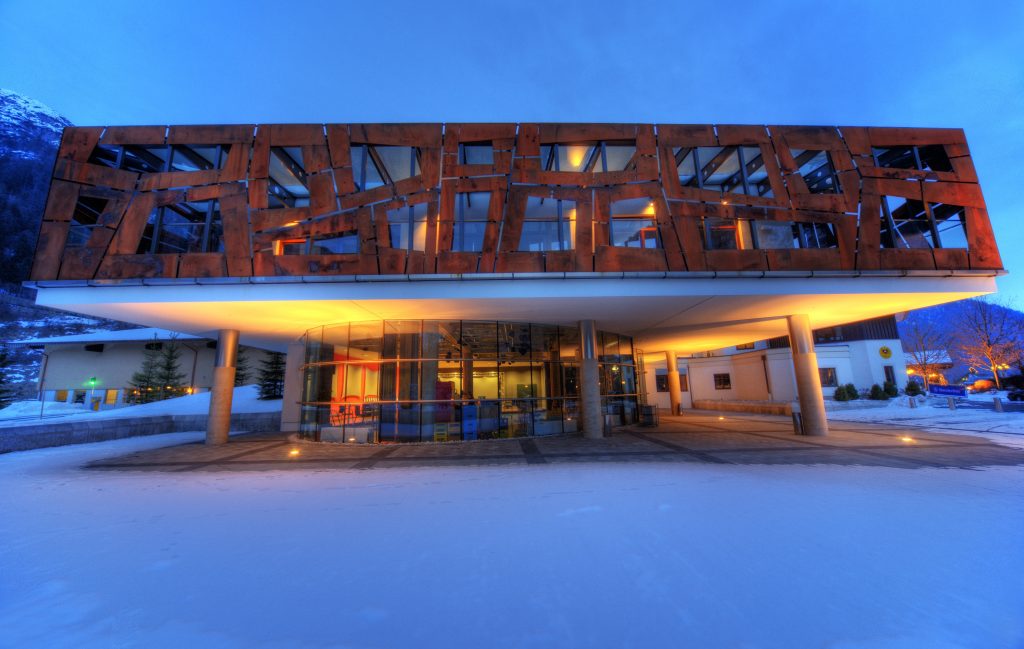 Experience, Expertise, Engagement – Competence in Conference
Our 23 conference and seminar rooms are equipped with state of the art technology for presentations with images, videos and sound, microphones and speakers, light installations, projectors, backstage rooms, access ramps for cars and much more. The team of the seminar hotel Gut Brandlhof has decades of experience and competence in planning, organising and executing large-scale events. We offer personal consulting and professional hosting of events of all kinds.
Friendly, considerate, familiar–
business events with a personal touch
Despite our size and the technological possibilities, our hotel is no soulless event location – on the contrary: Enjoy our cosy and inviting atmosphere amidst the picturesque mountains and experience genuine alpine hospitality. We make every business trip a feel-good timeout for your guests, clients and employees.
Inspiringly idyllic: outdoor meetings
The best way to get new ideas is by changing your perspective. Our idea: Out of the seminar room, into the wild. At the table and benches in front of our Wilderer Alm cabin, you can let your eyes and mind wander. With the breath-taking view of the Brandlhof, Saalach river and the Salzburg Alps, you will clear away the mental cobwebs, guaranteed. Offer your employees and clients workshops and meetings of a particular kind: Outdoors at an authentic alpine cabin right next to the hotel, where we will, of course, also cater you.
International references
National and international companies of different industries appreciate the complete package of the seminar hotel Gut Brandlhof. Car manufacturers like BMW, Kia and VW, make use of the technical possibilities for workshops, car presentations and test rides. International tech player such as Sony or DATEV and local heroes like Egger Holzwerkstoffe or the Österreichischer Sparkassenverband are returning business guests. Please have a look at our references, and start planning your business event at the seminar hotel Gut Brandlhof.
If you would like to get an immediate first impression of all business event possibilities at the Hotel Gut Brandlhof, have a look at our brochures and leaflets. We will gladly assist you in planning and organising memorable events for your employees, customers, clients and guests. Contact us via phone +43 6582 / 7800 – 0, mail office@brandlhof.com or use our business request form. We are looking forward to hearing from you.