Driving Experience in the Austrian Alps
For active driving: ÖAMTC Experience Center Saalfelden/Brandlhof
The new Experience Center Saalfelden adds with 50.000 m² the existing OAMTC Road Safety Center with a unique infrastructure with optimal conditions for vehicle presentations, tire tests and incentives.
The track can also be rented exclusively for all motor enthusiasts – perfect for club-drives, where wellness, golf and culinary delights is a must, as the Hotel Gut Brandlhof is right next door.
The 1,44 km long handling route with curbs and different inclines is also perfect for the high-speed sector. 2 technical driving tracks with slippery surfaces, a 2.500 m² presentation area as well as the most modern aqua systems, crossing elements and gradients with up to 11 % complete the unique terrain.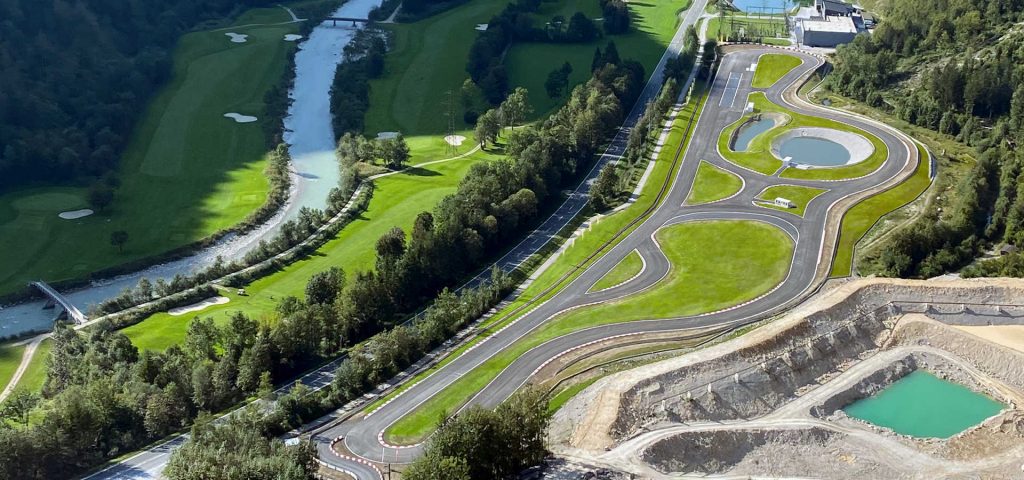 50.000 m² Onroad Offering-Spectrum
• 1,44 km handling tracks with curbs
• Straight slippery surface with obstacles
• Slippery surface in front of curves
• Tracks similar to country roads
• Different handling tracks with curbs and a length of up to 1230 meters
• Slippery surface for turns and drifting
• Huge dynamic area
• Floor markings
• To most modern aqua systems
• Inclines and declines up to 11%
• Sealevel: 695 m
• 2 technical driving tracks with slippery surfaces
• 1 presentation area with over 2.500 m²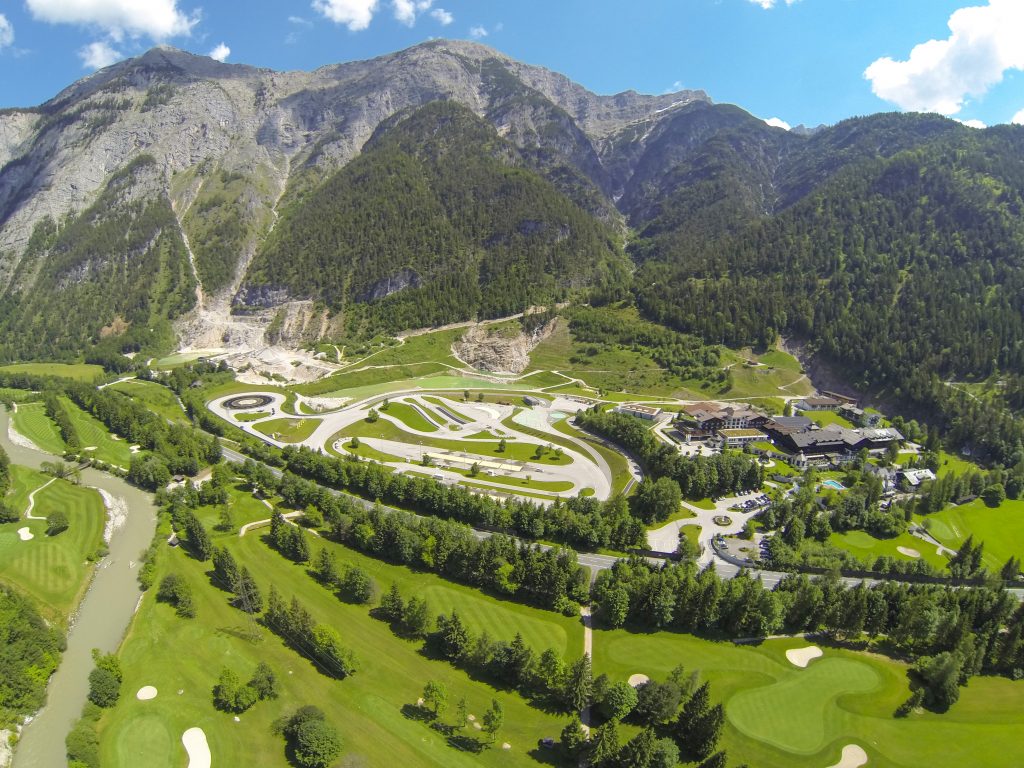 The ÖAMTC Road Safety Center Saalfelden / Brandlhof has long established itself as the ideal event partner for the vehicle industry and tire manufacturers. As one of the most modern facilities in Europe, the Experience Center Saalfelden is the ideal addition to the existing area and offer, among other things, tire tests, presentations or standardized tests in the field of autonomous driving systems under realistic conditions and in higher speed.
The handling course with his different routes is also suitable for range tests in the field of e-mobility and for general testing of innovations in a safe environment.
The Experience Center is just a few minutes' walk from the ÖAMTC Road Safety Center Saalfelden / Brandlhof, which offers unique training opportunities for various occasions: 220.000 m² of ice tracks for Snow & Fun Winter trainings, the 70,000 m² ÖAMTC Safety Center, the Offroad Park and, from now on, the handling course at the Experience Center Saalfelden.
The Hotel Gut Brandlhof is next door to the ÖAMTC Road Safety Center and offers exclusive accommodations as well as suitable venues for evening events or conferences. Contact us for your individual offer.