Expressive: References
The long list of satisfied returning customers speaks for itself
At the Hotel Gut Brandlhof, we are proud of our long list of satisfied customers. Read here, which companies have been our guests and how they evaluate their event at our house. We are specialists for conferences, seminars, presentations, shows and other business events.

Neuroth AG
"Hotel Gut Brandlhof is a beautiful hotel with absolute high quality equipment, friendly staff and excellent service. Even during our large events and several seminar groups, everything was smoothly – our contacts have fulfilled our wishes 100% and have given us an unforgettable weekend. The coordination and planning in advance was very professional and you can tell that the employees take special care of the guests. I would particularly like to highlight the excellent cuisine. We would love to come back!"

Porsche Salzburg
"Thank you for the smooth execution of our event and your commitment! There was absolutely everything fine with the service and the food. We enjoyed the time with you very much and are already looking forward to further events!"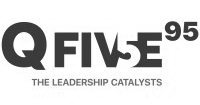 Q595 GmbH
"At the Brandlhof we got what we were looking for for a long time: a productive environment in which our customers feel comfortable. The combination of wellbeing, wellness and professional conference is unique – and that in an environment in which experiences and simulations in nature can also be undertaken. Our customers are demanding and very picky about how they invest their money. We like to put our hands on the fire here, because the overall package is extraordinary. Many thanks to the Brandlhof team – we'll be back to you."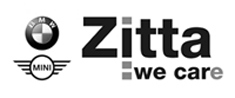 Zitta Betriebs GmbH
"We are always looking forward to our stay with you!
Even if it is actually a company event and our heads are smoldering like a chimney, we feel like we are on vacation! A big compliment to everyone!"

B4B Solutions GmbH
"Thank you very much for the smooth execution of our events. There was only positive feedback about your house. We will be happy to come back to you for further events."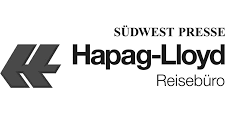 SÜDWEST PRESSE + Hapag-Lloyd Reisebüro GmbH & Co.KG
†"Thank you very much that everything went smoothly and thank you very much for the recommendations that you gave us. Thank you for working together!"

Tchibo GmbH
"Congratulations on the extraordinarily high quality, which has been the case for many, many years."
"Staying at the Brandlhof is always a great experience."

Büroprofi Skribo GmbH
"I am looking forward to our event at your house, because with you, I have a top team at my side, and I am convinced, that the event will be successful again."

DAF Austria GmbH
"As already mentioned so often, it is always an extraordinary pleasure to be welcomed as a guest by you!"
"We are already looking forward to next time!"

Vaillant Deutschland GmbH & Co. KG
"Thank you for the outstanding support. Everything worked out wonderfully, and we felt very good taken care of. The food was fantastic and the service in the conference area was brilliant. The collaboration on organising everything was fun and we would recommend the hotel at any time."

BMW Group
"Thank you for the friendly and smooth support during our workshow. The feedback of all colleagues was only positive. Food perfect, rooms perfect, atmosphere and leisure activities more than we expected."

DATEV.at GmbH
"Thank you for the smooth process of our seminar. It was a full success, everything worked out perfectly."

Voice and Data Kommunikationslösungen GesmbH
"Thank you for this successful event. All participants gave us a positive feedback on your house. Thank you, we will use your services again."

Fritz Egger GmbH & Co. OG
"Thanks to the whole Brandlhof team. You supported a truly wonderful event. We are looking forward to working with you again."

Sony Europe B.V.
"Thank you very much for the excellent catering of our event. Everything worked out perfectly."

Kia Austria GmbH
"We were very satisfied with your services, your team and your hotel. Also, the feedback of our Kia partners was only positive, they very much appreciate the location for our product training. Thank you! We are looking forward to the next event at your hotel."

Colliers International Deutschland GmbH
"I would like to thank you very much for the wonderful organisation of our event. The hotel and the feed were great."
Seppworks
"The Hotel Gut Brandlhof really supported us in everything. The collaboration was professional, helpful, cooperative, flexible and enthusiastic. We will love to return for future events."

Volkswagen AG
"The Economy Experience Days with over 400 guests from all over Europe was a very successful event, confirmed by the feedback and personal responses of participants and colleagues."
"Staying at the Hotel Gut Brandlhof naturally contributed to the great success of this event. For this reason, we would like to thank your committed and friendly employees, whose commitment played a major part in making our guests feel at home in your hotel."
"We look forward to working with you again in the future!"

Österreichischer Sparkassenverband
"We would like to thank you sincerely for hosting our seminar so successfully. Everything went smoothly, and all the participants felt at home."
"The evening meal and the service during it were exceptional. Likewise, at lunch."
"We have only received positive feedback from our participants."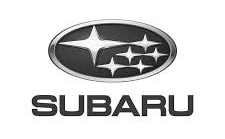 Subaru Österreich
"Thank you very much for the good on-site support and the pleasant, fast and, above all, uncomplicated communication in preparation – to the whole team! Our guests were also very satisfied, both in terms of food, accommodation and care. If we are planning something again, we will certainly think of the Brandlhof again. We are looking forward to the next time!"
Are you convinced by the experiences of other guests? Contact us via phone +43 6582 / 7800 – 0, via mail office@brandlhof.com, or use our business request form to start planning your event at Hotel Gut Brandlhof. We are looking forward to hearing from you!