Exciting: Golf tournaments in the Salzburg region
Tournament calendar of the Golfclub Gut Brandlhof Saalfelden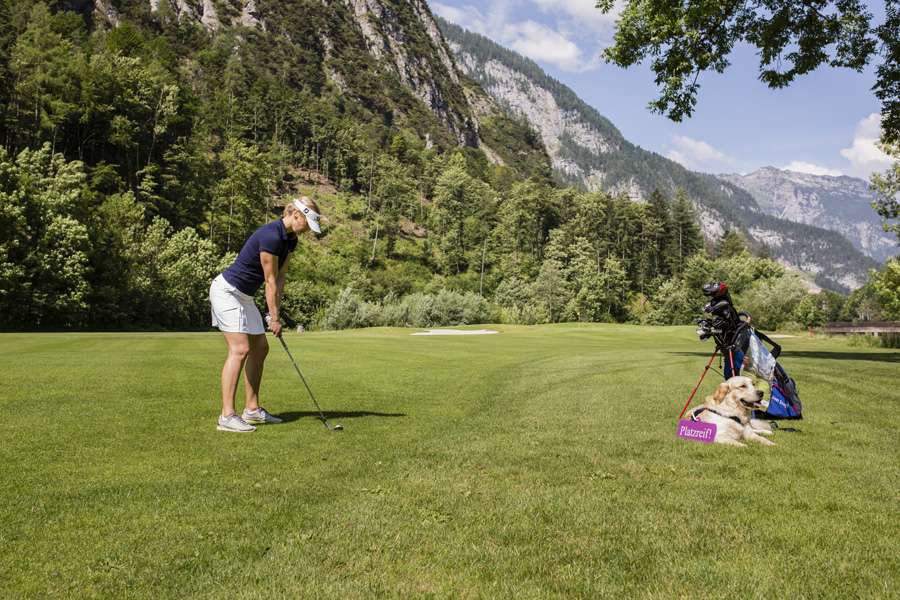 Sporting challanges and pleasant comany
The Golf Club Gut Brandlhof hosts several tournaments during the golf season: Enjoy the company of other golfers, compete alongside our 18-holes golf court and improve your handicap. Check our tournament calendar for available dates and register to participate.
After every tournament, our golf restaurant einkehr warmly welcomes all participants.
Home match: The Brandlhof Cup
The highlight of every golf season is the annual Brandlhof Cup middle of August – the perfect time to spend your golf holidays at the Hotel Gut Brandlhof in the Salzburg region. We provide information to the layout and specialities of our 18-holes golf course embedded in the Austrian Alps. Discover the Brandlhof-feeling and enrol for the traditional tournament Brandlhof Cup.
The next Brandlhof Cup is on the Saturday, August 17, 2024.
You will receive more information as soon as the 2024 tournament calender has been updated.
Impressions of Brandlhof Cup 2023:
Impressions of past Brandlhof Cup:
While planning your golf holiday, make sure to book additional golf coaching lessons beforehand and enrol for golf tournaments in the Salzburg region in time.
Would you like to participate in a golf tournament at the Golf Club Gut Brandlhof? Contact us for information and questions via phone +43 6582 7 48 75 or sent an e-mail to golfclub@brandlhof.com.
John Seymour Golf Academy
Would you like to improve your technique, or do you need some advice up front a tournament? Our experienced coach and Golf Head Pro John Seymour supports you with valuable tips as well as a professional practice session at our Golf Academy. Our Gut Brandlhof gold coaches help you to improve your level – enjoy a more successful game of golf!
Golf holidays in Salzburg
Book your next golf trip in one of the most beautiful places within Austria – the Salzburg region: Enjoy a game of golf at the Golf Club Gut Brandlhof, surrounded by panoramic mountain views of the Salzburg Alps. The hotel-owned golf court is within close distance to the 4-star Superior Hotel, where you will find various possibilities for sports and wellness. Enjoy free access to our Vivid Spa & Beauty.
Tournaments and practice
Would you like to experience a challenging 18-hole golf course surrounded by the impressive mountain ranges of the Steinernes Meer? Discover our current golf packages or send us a no-obligation inquiry for a personalized and individual offer.