Sweeping: Incentives & team building in Salzburg
Adventures in the wild raise the team spirit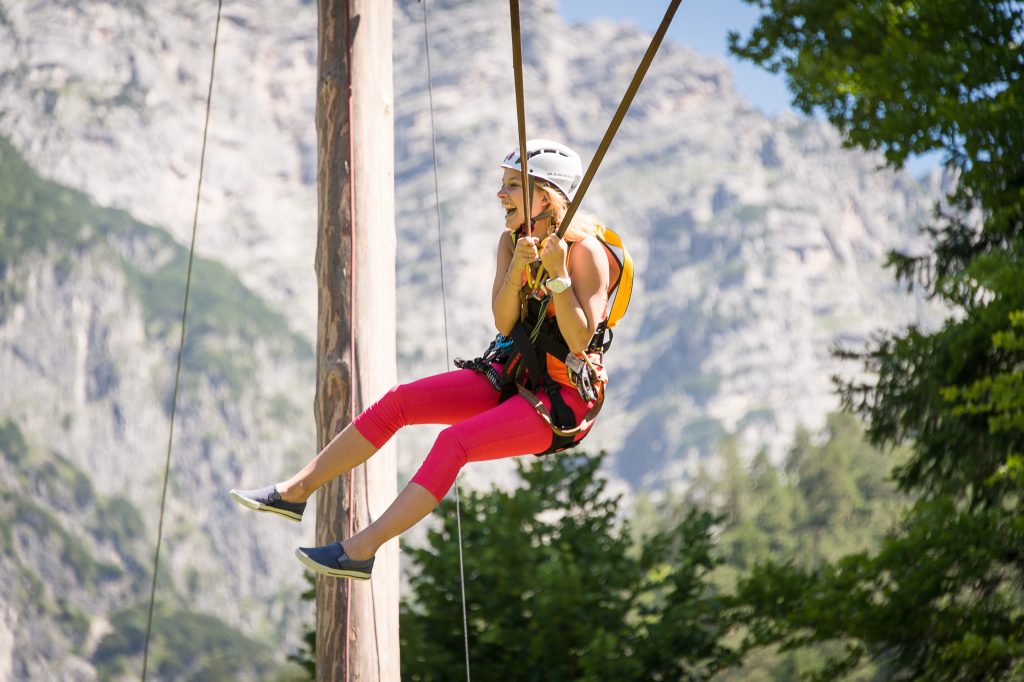 At the conference hotel Gut Brandlhof in Saalfelden near Salzburg, we offer a diversified incentive programme for clients and employees. While facing an exciting challenge in nature, the participants get to know each other, and the team spirit rises. Round off your business event with a joint outdoor experience in the mountains.
Team experiences
Whether you have a group of employees, clients or business partners, incentives and team building activities always motivate and raise the spirits. Joint adventures in the wild move, connect and create lasting memories.
Outdoor Team Geisler
Our competent partner for team building activites in the wild is the Outdoor Team Geisler. Under the motto "delight your team, excite your clients, have fun together and go on adventures at company or club outings", they offer numerous exciting outdoor adventures on the premises and in the surrounding area of the Hotel Gut Brandlhof.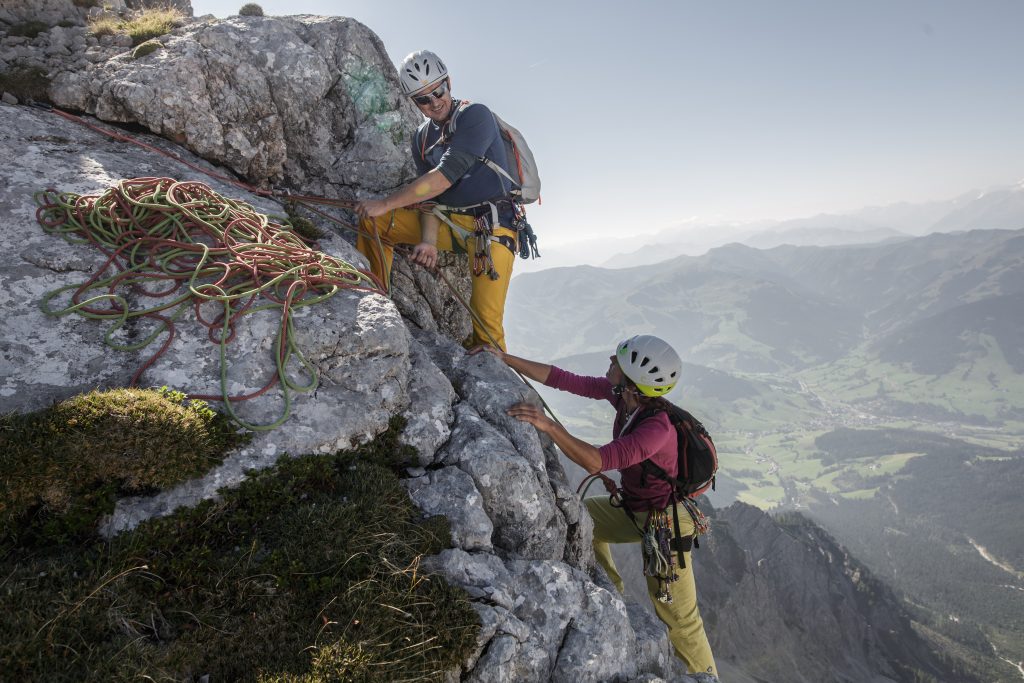 Tailor-made incentives
In a first conversation with the purchaser, the Outdoor Team Geissler asks for your requests, aims and wishes, after that they create a tailor-made programme for the skills and fitness level of your participants. You can choose between rafting or canyoning, 3D bowhunting, team challenges, via ferrata tours in summer, or activities like igloo building or snowshoe hiking in winter. Of course, at all activities, competent coaches will look after your team to guarantee the highest possible level of security.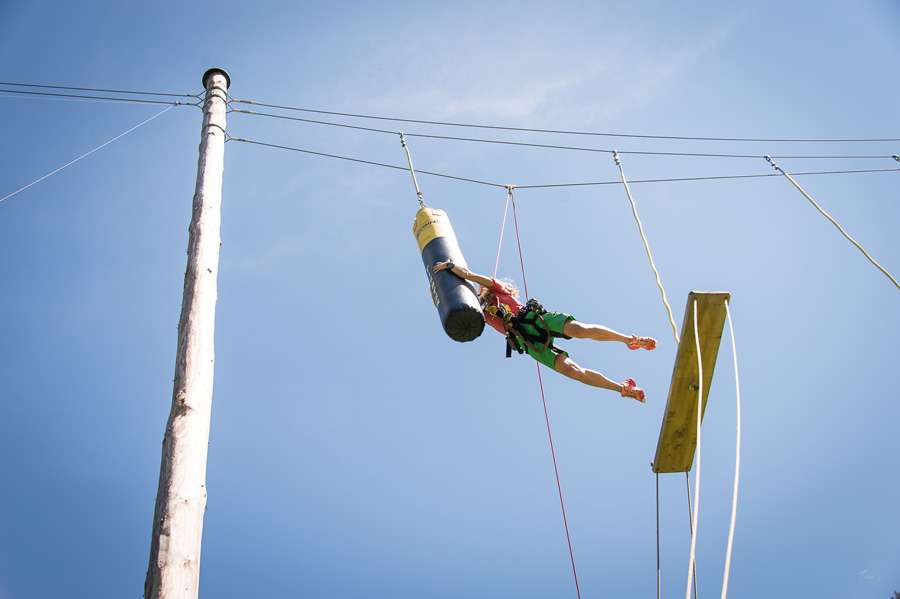 Challenge Zone
The Challenge Zone is a popular place for incentives and teambuilding activities. The outdoor course with high and low wire elements is singular in Austria and demands close collaboration between the team members.
Team activities
Other team activities include, for instance, oldtimer tractor races, forging iron in a 500-year-old blacksmith shop, building a raft (and finding your way there via GPS), or cross a river in the canyon challenge.
3D bowhunting course
On the bowhunting course at the Wilderer Alm Cabin on the premises of the Hotel Gut Brandlhof, your team has to focus, although the targets are, of course, not alive and moving. Experience this original hunting technique without high-tech.
Driving technique centre ÖAMTC Fahrtechnik Zentrum Saalfelden/Brandlhof
The ÖAMTC driving technique centre right next to the Hotel Gut Brandlhof offers motorised team experiences and incentives. On the handling course and at the off-road park, your team learns how to handle critical driving situations. Kart races, in winter with spiked wheels in our ice arena, or snowmobile tours, are a particular fun for teams.
The ideal round-off for your business event
A business event is not complete without an exciting leisure programme. At the business hotel Gut Brandlhof you have a variety of choices from partying at the Brandlalm to golfing or offer a little hideaway in our Vivid Spa and Beauty. Contact us for your personal offer via mail office@brandlhof.com, via phone +43 6582 / 7800 – 0, or use our business request form.
Alpaca Hike Team Event
Do you need to relax after a hard day of meetings? Go on a hike with alpacas, their calm and peaceful character helps you loosen up. The hike takes roughly 2 hours and includes a lot of information about the animals. The route is easy to walk, but sturdy shoes are recommended.