Refreshing: Two pools to enjoy swimming all year round
The perfect place to refresh and relax – indoor and outdoor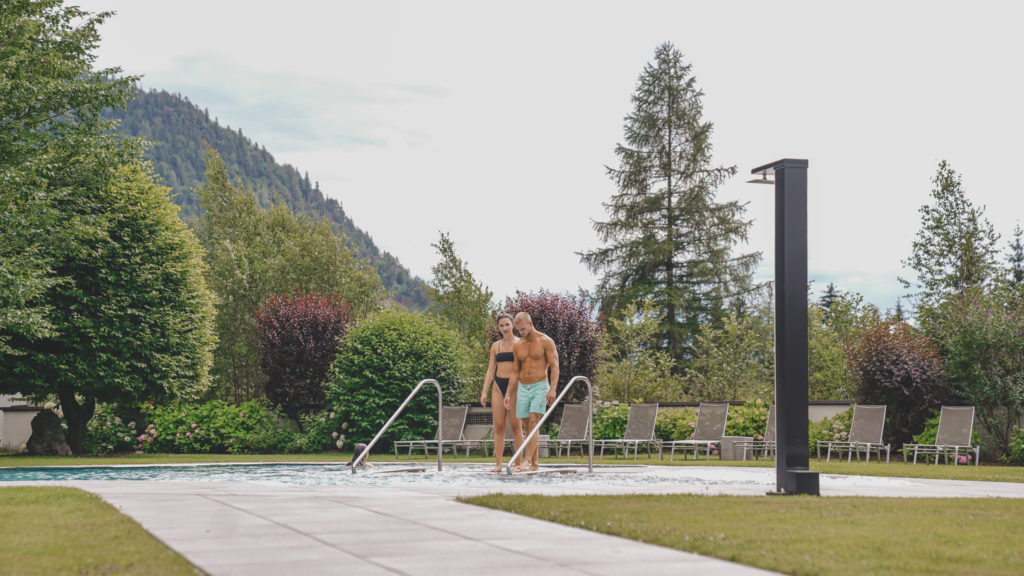 A refreshing dip in the pool, swimming a few laps, lying in the grass and enjoying sunbathing: Our indoor pool is open throughout the whole year, while our outdoor pool provides a unique ambient and stunning mountain views during the summer season.
Refreshing on hot summer days and warming during the winter time: our indoor and outdoor pools at the Hotel Gut Brandlhof ensure you a relaxing time and the perfect surrounding for a nice swim – all year round.
Outdoor-Pool
Imagine the warm sun on your skin, fresh air in shady spots, a good book in your hands, stunning panorama views of the surrounding Alps – and if it gets too hot: a dip into clear chilled water. Spend a relaxing time at our outdoor pool area and enjoy the peaceful nature while sunbathing.
Please note that our indoor pool will not be available from 30 May to 30 June 2023. The indoor pool is being revitalised, improved and beautified: for an enhanced guest experience.
Our outdoor pool, relaxation rooms as well as our Sauna World will be available to you without restriction during the usual opening hours.
We thank you for your understanding.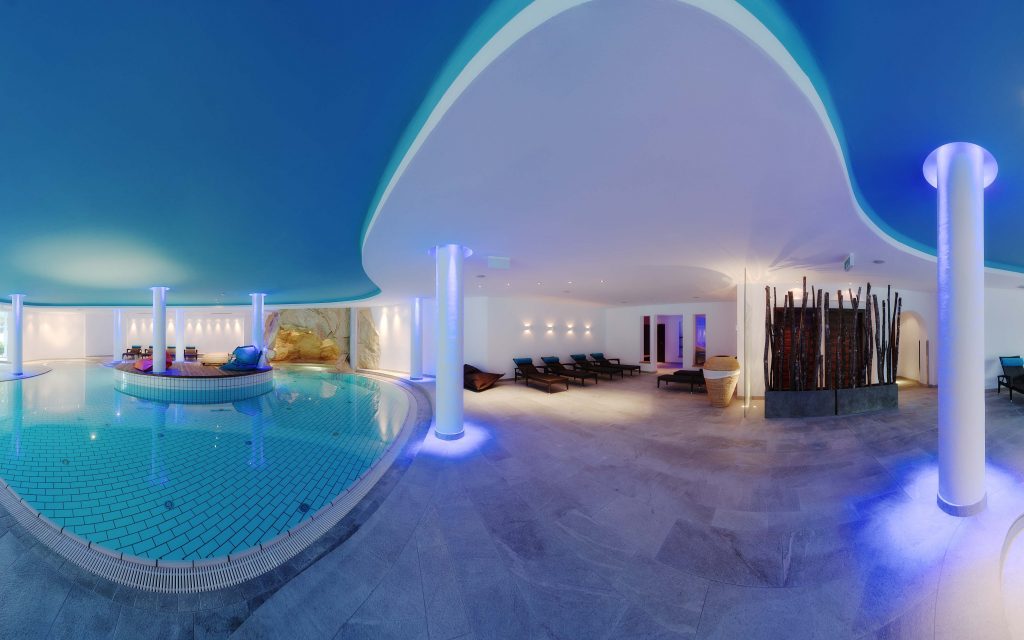 Indoor-Pool
Discover the warm and cosy ambience in the Spa area of the Hotel Gut Brandlhof. Take a relaxing swim in our well-tempered indoor pool and enjoy the gentle sound of lapping water. The wide panoramic window exposes a stunning view of the Salzburg mountain range.
Sport & Spa holiday
at Hotel Gut Brandlhof
Apart from our comfortable pool area, our 4-Star Superior Hotel offers a versatile Sport & Spa programme. Discover our current offers or send us a no-obligation inquiry for a personalized and individual offer. We are looking forward to hearing from you and hope to welcome you soon at the Hotel Gut Brandlhof.