Cheerful: Your hosts
With love and passion to one of the most unique hotels in Europe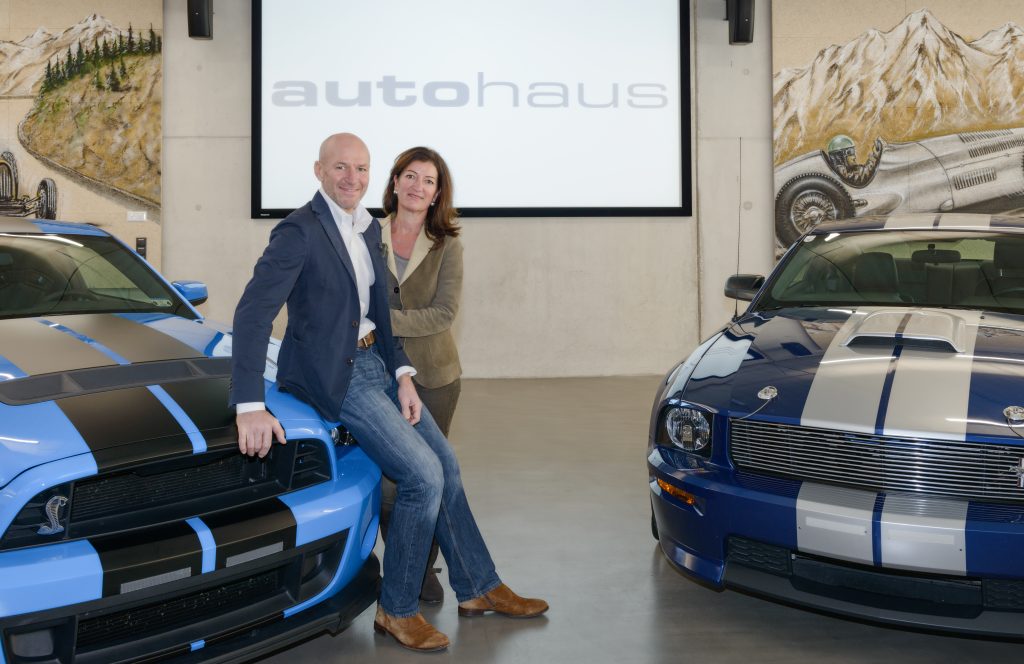 In 1989 the Austrian Automobile, Motorcycle and Touring Club (ÖAMTC) opened a new driving technique centre in a former gravel pit next to the grounds of the Hotel Gut Brandlhof. A young man from Lower Austria called Alexander Strobl was appointed a director. Already at the first business meeting with the hotel owner Birgit Maier, sparks went flying: The two of them became a couple, got married and expanded the driving centre as well as the hotel. The two of them share many passions, for dogs, and for the mountains, golfing and road racing, and automobiles – and you can feel all these passions everywhere in the hotel.
The passion for vehicles of all kinds, and the local as well as emotional proximity of the driving centre and the hotel, characterised our business area in many ways – no wonder that the Hotel Gut Brandlhof is Austrian's top location for events of the automotive industry.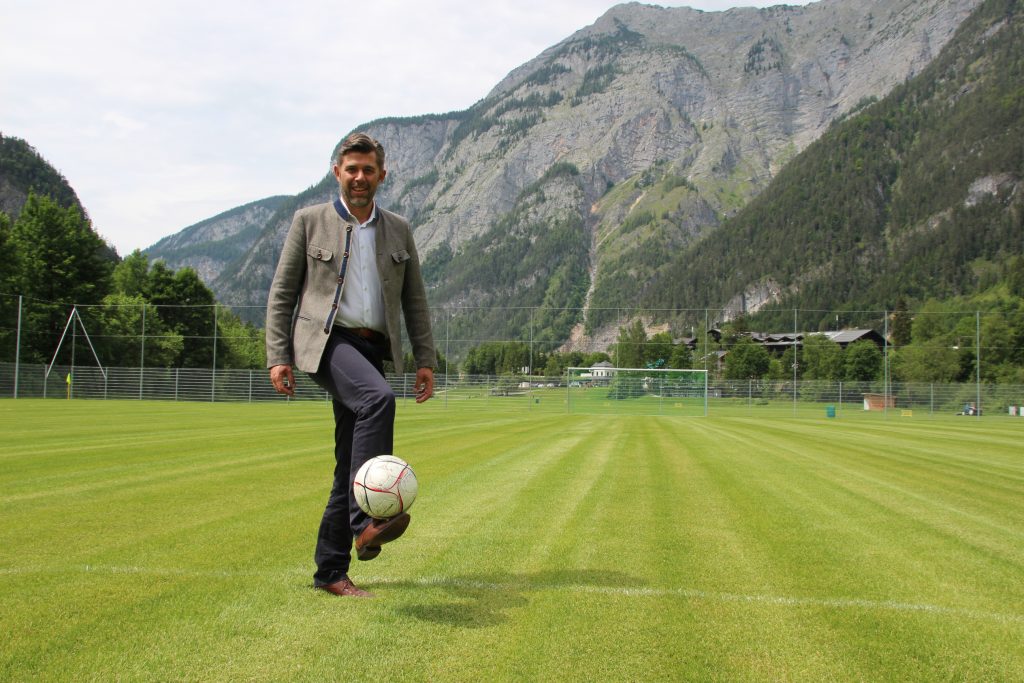 Since 2016, hotel director Thomas Baliamis supports the owner couple in leading the hotel. Being born in Greece, Thomas Baliamis is by nature hospitable and convivial. After several stations in the management of large hotels in Zurich, Stuttgart, Vienna and Salzburg, he arrived at the Brandlhof. Apart from tourism, and his family, he indulges yet another passion: soccer. As a qualified sports instructor and sports manager, he is the first point of contact for soccer teams who train at the hotel.
Birgit Maier, Alexander Strobl and Thomas Baliamis are supported by our team of 130 specialists for perfect events and beautiful holidays. Within our team, we treat one another as we treat our guests: Friendliness and warm hospitality are lived-by tradition at the Brandlhof. For our guests, as well as our staff: More than half of our employees live on the grounds of the Brandlhof.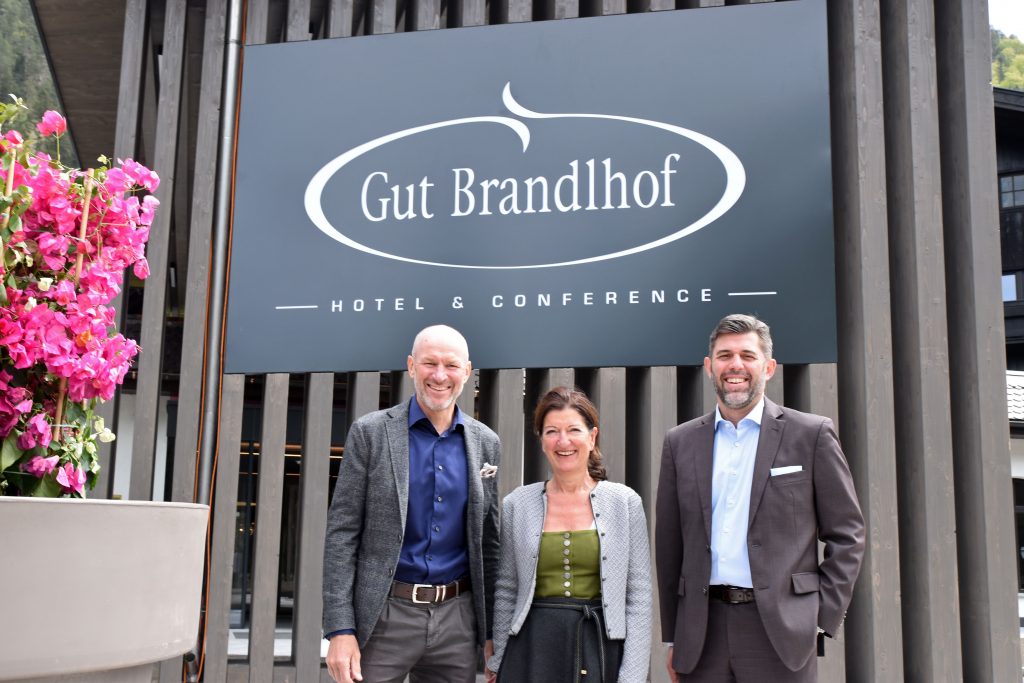 Birgit Maier, Alexander Strobl and Thomas Baliamis are supported by a team of over 130 people for creating our guests perfect events and wonderful vacations. We treat our team like we do with our guests: friendliness and warm hospitality are daily traditions at Brandlhof – not just for our guests: more than half of our employees also live at Brandlhof.
Our philosophy & motivation
"It's like coming home, just everything is much bigger than at home," said one of our regular guests and is very precise with our thoughts and actions. The exposed location of the Brandlhof has always motivated us to think and act creatively. This turned the Brandlhof estate into a very special house that we are very happy to own. It is our goal to share this joy with our guests and our employees.
Our reasons are
Constantly improving the quality of the facilities and combining the Europe-wide range of leisure activities around the hotel into a harmonious symbiosis of fun, action and relaxation.

To operate profitably even in demanding and challenging times in order to be able to make future-proof investments.

Recognize the performance of each individual employee, provide them with a pleasant environment and a secure job.

To provide employees with further training and opportunities for advancement and to give them the feeling of working in a very special place.

It is important to us to employ healthy employees in good social relationships with one another through company sports and team building activities. And to create a pleasant atmosphere for employees and guests.

To operate the entire hotel complex as self-sufficiently as possible, taking into account the environment and resources. This enables us to collect, store and infeed our mountain spring water, operate the biomass heating plant and prefer to buy local products.

To position the Brandlhof as a successful hotel that is unique in its overall range and size on the market and in society. To represent it with the core business areas of business, golf, relax and action as the leading hotel in the alpine region.
Eventful: Our history
Ever since it was mentioned for the first time in 1372, the story of the Brandlhof has been an eventful one. All in all 33 different owners cultivated the grange until, by the end of the 1970s, the Maier family moved in – and turned it, within a few decades, into a touristic gem beyond comparison.
Anton Maier established a bed and breakfast, which, within 3 years, grew into a sports hotel with 80 rooms, a spa area, sauna and tennis courts. Only one year later, the 18-hole golf course opened. Within the next decade, the hotel expanded in quick successive construction phases – a process that continues up to today.
From hotel to miracle
In 1989, the driving technique centre opened next to the hotel. Birgit Maier, who had taken over the hotel in 1983, and Alexander Stroble expanded both the hotel and the driving centre continuously: With today's Vivid Spa, the extension of the conference area to 3,500 m², new wings for further rooms, the autohaus, the EventO, our lodges and last, but definitely not least: our soccer fields.
Nothing's more constant than change: Our future
We cannot tell what the future will bring for the Brandlhof, but two things are for sure. We have got plenty of space – and plenty of room.
Stay thrilled!