EventO – The exclusive event location
Modern ambience and stylish architecture for your event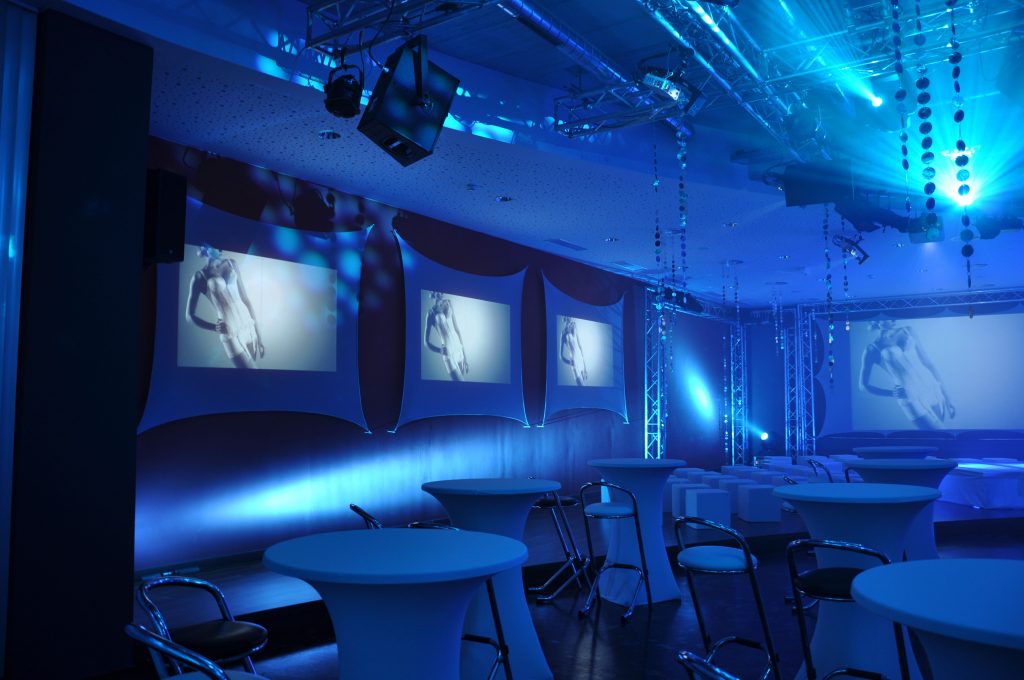 Open trusses, stage, metal spiral staircase, panorama glass front: The EventO at the hotel Gut Brandlhof is the perfect location for outstanding events with a modern touch.
This modern and representative location is situated at the Hotel Gut Brandlhof near Salzburg. The "square-shaped oval" is architectonically unique and offers an exceptional ambience for events like flying dinners, product launches or press events. A remarkable shape, 4 metres of ceiling height and multifunctional sound and light technology make the EventO one of the most exclusive event locations in the mountains.
Technical equipment
permanently installed video moving system
60 metres trusses at the ceiling with studio lighting
open staircase for spectacular entries
raised stage (driveable)
Event experts and personal consulting
If you are looking for a variable location with state of the art technology and the necessary infrastructure for stylish events such as product presentations, fashion shows, or flying dinners, our event location EventO is the perfect place for you. With catering from our hotel kitchen, excellent service, and the support of our experienced event team, you will host the most memorable and impressive celebrations. Contact us for your offer and our assistance in planning, organising and executing your event.