Golf hotel in the Salzburg region
Golf holidays at the Premium Golf Resort within the mountains
All 18 holes are now closed.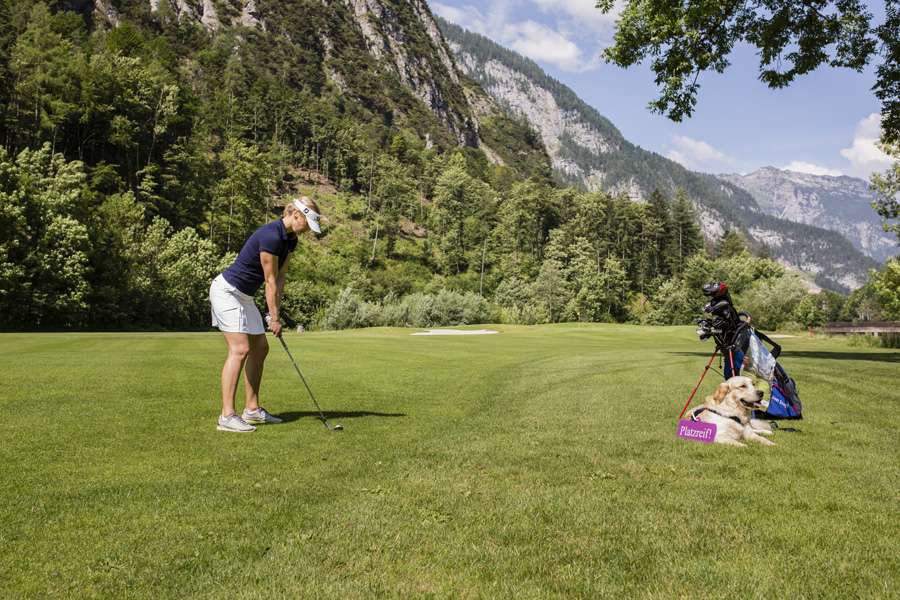 One of our highlights: The golf court of the Golf Club Gut Brandlhof is beautifully located and offers 18 holes along the sides of the river Saalach. Fun for amateurs and professional golfers!
Our modern and well-maintained golf course is located within the Saalach valley, allowing panoramic mountain views of the surrounding mountain ranges. Experience the unique layout of the course: Golfers have to cross the river six times in total to make it to the final hole.
18-hole golf court with panoramic mountain views
Golf holidays at the Hotel Gut Brandlhof include exclusive treatment, a well-groomed and modern course and stunning mountain views. Experience the premium conditions at our hotel-owned golf court and check out our Score card or enjoy an aerial view of the golf course.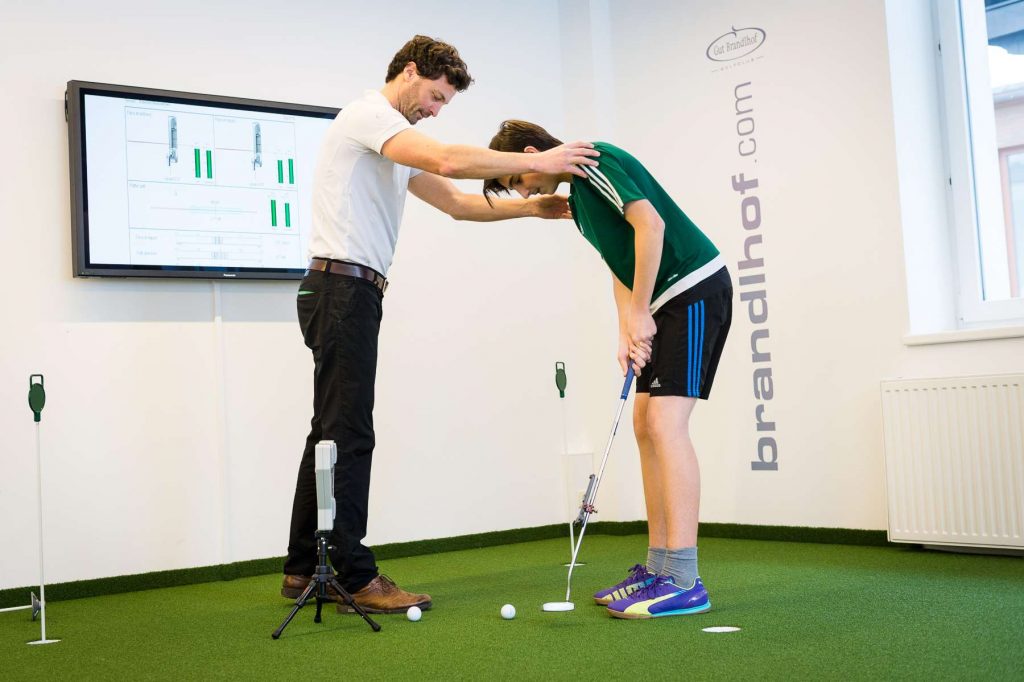 Golf for beginners
Our 18-hole golf court offers as well an alternative route with shorter tees. This so-called family course has a separate rating system and is perfect for amateurs and kids to get the golf license or to practice for first golf tournaments.
Traps, ponds and other obstacles
Playing Golf means staying highly concentrated while being in the outdoors for sometimes several hours. The Golfclub Gut Brandlhof is located within stunning alpine views and beautiful landscapes – for unique golf experience. Several sand traps, ponds and other obstacles like the river Saalach make our 18-hole course an exciting challenge for amateurs and professionals.
Golf with your dog
Enjoy the company of your dog while playing a round of golf at our golf club. The 4-star Superior Hotel Gut Brandlhof warmly welcomes dogs not just in the hotel facilities but also on the golf court.

Golf holidays at the Salzburg region
Gold courts nearby at the Salzburg region and in Tyrol
You booked your golf holidays at the Hotel Gut Brandlhof and want to try different golf courses around the area? Within a 45 minutes drive, there are nine more golf courses apart from our hotel owned-course at the Brandlhof. Get your Golf Alpine Card and get discounts for several golf courses.
These courses are within close distance:
Did we get you excited about a round of golf? Discover our current golf offers or book your next golf holidays online. Or create your individual service and room package during your booking. The packages include your stay at the Hotel Gut Brandlhof and all training units with Head Pro John Seymour and his team. Look forward to athletic holidays at the Golfclub and Hotel Gut Brandlhof near Salzburg, Austria.