Soothing: Saunas and Steam baths
Salutary heat and gentle sweating at the Hotel Gut Brandlhof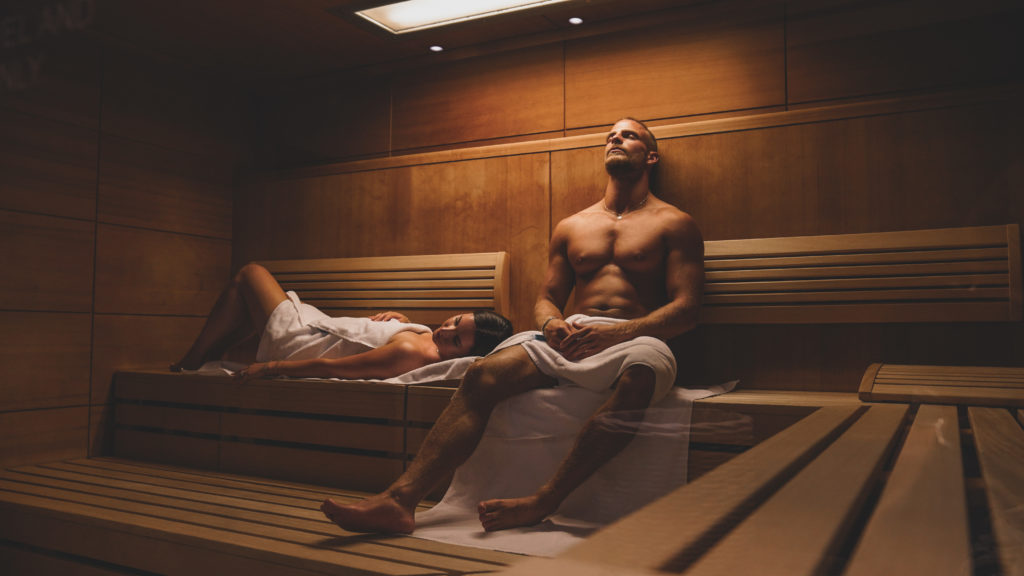 Sweat – freeze – relax – repeat: Sauna sessions and steam baths strengthen the immune system, relax and release the muscles and cleanse the skin. Enjoy the healthful heat in one of our various facilities and stimulates your circulation.
Warm cracking wood, a cosy atmosphere, the hot and dry air makes your skin start sweating – an ice-cold shower gets your circulation going. Sauna sessions are the perfect treat for body and soul! Get sweating in one of our saunas or steam baths and regenerate after an intense workout, strengthen your immune system or simply relax.
Discover the various possibilities in the spa area of the Hotel Gut Brandlhof: Different temperatures and humidity settings allow you to find your favourite sauna type and enjoy a healthy sweat.
---
Alpine sauna
The classic: Stimulate your immune system and circulation at about 100°C and low humidity (10 %).
Saltwater steam bath
The salty: 99% relative humidity and 50°C make you sweat immediately. The vaporizing saltwater is benefitting your airways and soothing dry skin: no chance for germs.
Bio sauna
The mild: Temperatures up to 65°C and a humidity level between 40-50% are perfect for gentle sauna sessions. We recommend our Biosauna especially for guests with a low tolerance level for heat.
Infrared cabin
The gentle: Enjoy the mild temperatures while the infrared light gets under your skin and warms up your whole body. The perfect treatment for inflammations, muscle tensions or pain and to strengthen the immune system.
Sanarium
The allrounder: Mild temperatures and moderate humidity (around 60°C and 55 %) make our Sanarium suitable for children, sauna newbies and guests with circulation problems – swimwear required.
Turkish Bath
The soothing: Natural and nurturing oils vaporize at about 50 °C and 99 % relative humidity and ensure perfect skin treatment. Take a deep breath, sweat out daily stress and toxins and feel like a new person.
Relax rooms
Relax after and in between your sauna sessions and regain your strength. In our two chill-out-rooms "Light" and "Water" you can relax with comfortable loungers in a pleasant light and room atmosphere. Enjoy the panoramic view of the Salzburg mountain range from our Relax Lounge and the indoor wellness area.
Snail shower
Ice-cold showers and refreshments within the sauna sessions ensure an optimal effect on body and system. Therefore our Snail shower with its different configurations cannot be left out. High or low pressure and differently positioned heads guarantee a good cooldown experience.
Ice Lounge
If you prefer your cooldown after the sauna sessions to be milder, you are going to love our new Ice Lounge. It's the perfect alternative to the snail shower or the outside air. The 15 degree cold air also helps to activate the airways and can strengthen the lungs.
Opening hours
| | |
| --- | --- |
| Pool & Relax room "Light" | 07:00 am – 10:00 pm |
| Sanarium, infrared cabin & Relax Lounge | 12:00 am – 09:00 pm |
| Saunas, steam baths & Ice Lounge | 02:30 pm – 09:00 pm |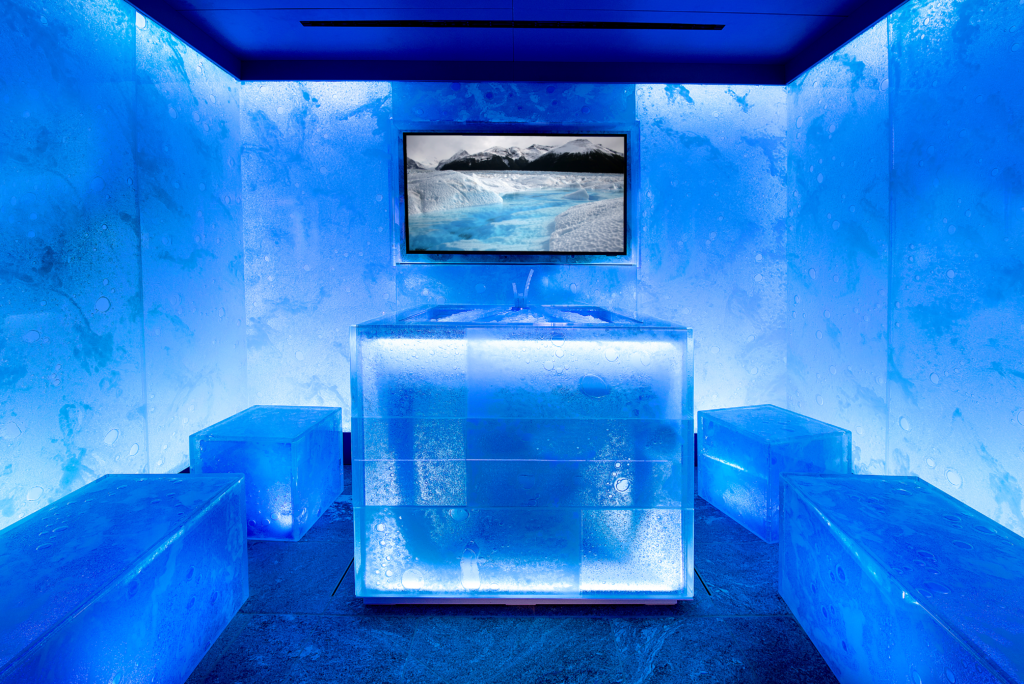 Wellness
in the Salzburg region
Enjoy some quality time for yourself or with your family, partner or friends at the Hotel Gut Brandlhof near Salzburg: We warmly welcome you to our Vivid Spa & Beauty as a hotel guest for several days or daily visitor. Discover our current offers for a spa and wellness holiday at the Brandlhof or send us a non-binding inquiry for your individual offer.