Mobilising: All about cars
We get your automotive events in full swing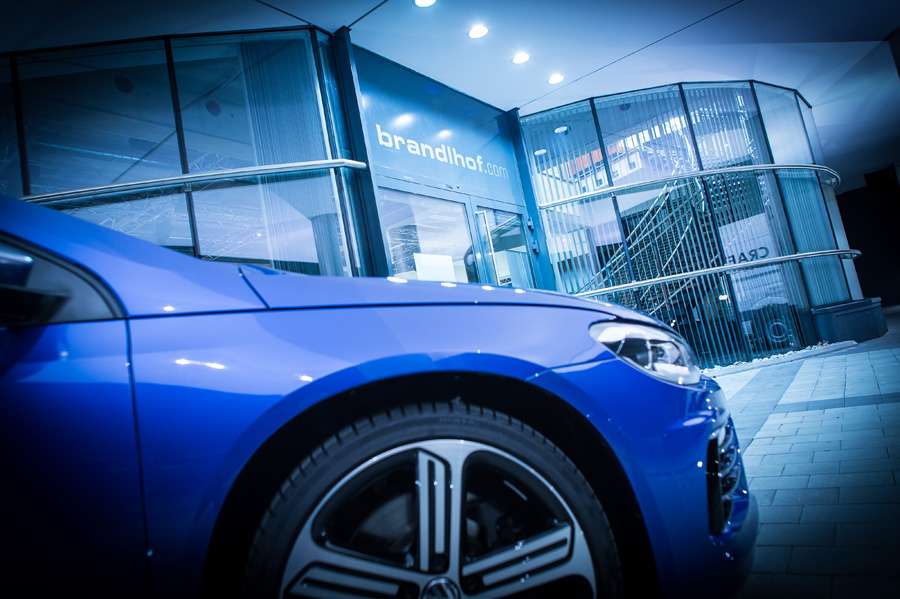 We have petrol in our blood! Our local and emotional proximity to the ÖAMTC Driving Technique Centre Saalfelden/Brandlhof is no coincidence. Cars and vehicles of all kinds have allways played a leading role at the Brandlhof. It comes as no suprise, that we are Austria's top location for automotive events of all kinds for national and internaional manufacturers and suppliers.
Events at the autohaus
Are you planning a seminar, test drives and/or other car-related events? Hotel Gut Brandlhof has the perfect location for you: The brand-neutral autohaus offers 700 m² of space for training, presentations, kick-off-meetings and launch events. Even a private car wash including a car prep zone is available. Through the panorama windows, you always have the routes of the Driving Technique Centre (and the beautiful mountain regions of Salzburg) in view.
ÖAMTC Driving Technique Centre
Right next to the Hotel Gut Brandlhof is the ÖAMTC Driving Technique Centre Saalfelden/Brandlhof with additional event rooms and test tracks for different requirements located: asphalt, offroad, narrow bends, steep slopes, wet roads, gravel tracks and even snow and ice surfaces can be navigated and tested with us.
Your vehicle perfectly presented
In addition to the autohaus, we also offer other event rooms, which are perfect for vehicle presentations and workshops with access ramps and state-of-the-art technology. Even our indoor tennis court can be converted into an exhibition hall or presentation hall if required.
No matter which car event you are planning: We have the experience, the expertise and the premises!